With the recent jerky treat scare , we thought it would be a great idea to share some recipes for homemade dog treats.
When you make your own treats for your dog you control the ingredients and can avoid any concern of byproducts or fillers. Homemade dog treats also offer a great way to experiment with new flavors. Does your dog love peanut butter or apples? Experiment a little and add them to a recipe! Controlling the recipe also allows you to omit any ingredients that your dog may be allergic to.
Here are a few Internet-approved homemade dog treat recipes that we came across: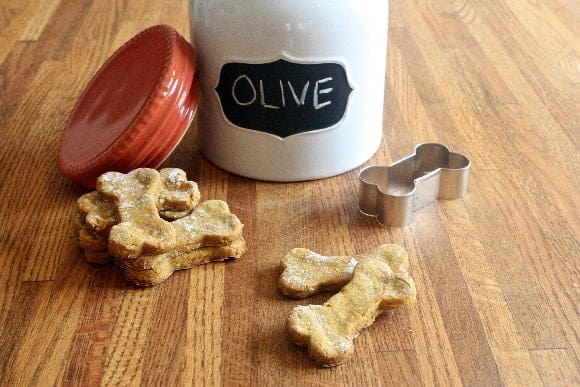 Image via MyBakingAddiction.com
Top Homemade Dog Treat Recipes
Do you have a favorite recipe? Share in our comments below for our readers!